Advance Diploma in Animation
Best Animation Institute
Digital animation is the process used for generating animated moving images. Modern digital animation usually uses 3D computer graphics which is in effect a digital heir to the stop motion technique using 3D models and usual animation techniques of 2D illustrations. Highflyer Animation is the Best Animation Institute in Bhubaneswar, Odisha. Highflyer Animation offering Bet Animation Course in Bhubaneswar. Highflyer Animation is the Best animation college in odisha. Offering Advance Diploma in Animation
A job in animation can be defined as a art of conferring life to a character or an object. A blend of entertainment and technology, it is concerned with design, drawing, layout and production of graphically rich and attractive multimedia clips. All you need is a specialized diploma in animation and passion for your work.
A career in animation is one of the most demanding career options these days. And why not whil it is endow with high salaries, career growth and an opportunity to illustrate your creativity. With movies like Baahubali, Kung Fu Panda, Ice Age, Jungle Book and others being a rage among children and adults alike, the prospects of animation industry look bright.
Highflyer Animation is the Best Animation Institute in Bhubaneswar, Odisha. Our latest updated syllabus, experienced Faculties and Industry standard high-end animation equipment meet the Film, Animation and Gaming Industry Requirements of the present day.
COURSE OUTLINE
Eligibility: 10 +2 & Above
Duration: 16 Months
A03- 01 COMPUTER BASICs
• Introductions to IT
• Basic Operating System
• File Management
A03- 02 GRAPHIC DESIGNING
• Introductions to Graphics
• Raster Graphics Techniques
• Vector Graphics Techniques
• Animation Background Designing
• Color Theory for Different Media
A03- 03 2D ANIMATION
• Introduction to Animation
• History of Animation
• Story boarding, Animation Pipeline
• Production Procedures & Work Flow
• Digital 2D Animation Process
• Cell & Motion Animation
• Sequence, Scene, Shot, Frame, Composition & Effects
A03- 04 PROJECT – I
• Project I Graphics & 2D Animation
A03- 05 3D ANIMATION
• Introductions to 3D Animation
• Basic 3D Techniques
• Assets & Property Modeling Procedures
• Advanced 3D Animation Techniques
• Advanced Character Modeling Procedures
• Background and Environmental 3D modeling
• Texturing, Lighting & Rigging Techniques
• 3D Dynamics
• Animation & Rendering Process
• Professional Rendering Techniques
A03- 06 MEDIA EDITING & COMPOSITING
• Introduction to Editing
• Basic Audio & Video Editing Techniques
• Introduction to Compositing
• Creating 3D Motion Graphics
A03- 07 PROJECT – II
• project using all Subjects
Digital marketing is one of the best career for Graduates and Management students in India. Highflyer Animation is the best Digital Marketing training Institute in Bhubaneswar.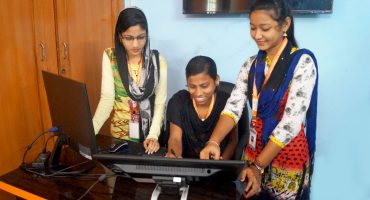 Students at Highflyer Animation are getting trained professionally by industry experts. Our syllabus is always update as per the Industry requirements.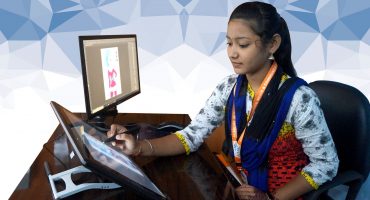 Highflyer Animation's Dedicated HR department is working 24X7 for better placement of our students. Students are working in leading Production companies.