Diploma in Photography & Editing
Best Photography Institute in Bhubaneswar
Pictures are a powerful medium. They can inform, amuse and amaze your eyes if presented in the right manner. That explains how beautiful and creative they are. Are you creative and imaginative? Do you enjoy presenting things visually and communicating ideas to others through photographs? Is photography more than a hobby to you and do you feel a ripple of excitement when you imagine displaying your art to others? If your answer to all these questions is yes, then this passion can offer you a lot as a profession. To make a world class career in Photography, Highflyer Animation is the Best Photography Institute in Bhubaneswar.
The rise of mass communication and the growing importance of the media and fashion is probably a factor which has lead Photography to a great career option for several. Many imagine the lifestyle of a photographer to be exotic wherein they meet the rich and the famous and travel first class around the world at someone else's expense. Well this can prove to be true for you if you are talented and hard working and you understand that there is no formal career structure in photography. There is a chance that you might be clicking pictures at the play school in your locality, but you could also be clicking photographs at the red carpet.
Highflyer Animation is the Best Photography Institute in Bhubaneswar, Odisha. Our latest updated syllabus, experienced Faculties, Industry standard Photography Equipments, In house Photography and Videography Studio meet the Industry Requirements of the present day.
COURSE OUTLINE
Eligibility: 10 +2 & Above
Duration: 12 Months
A05- 01 BASIC COMPUTING
• Introductions to IT
• Basic Operating System
• File Management & Storage
A05- 02 GRAPHIC DESIGNING
• Introductions to Digital Graphics
• Digital Raster Graphics Techniques
• Image Retouching
• Color Theory for Different Media
A05- 03 PHOTOGRAPHY-I 
• Introductions to Photography Principles
• Basics of Digital Photography
• Digital Photography Equipments
• Digital Photography using DSLR Camera
• Using different types of Lens
• Concepts of Lighting
A05- 04 IMAGING
• Advanced Imaging Techniques
• Image Enhancement
• Advanced Color Correction & Grding
A06- 05 PHOTOGRAPHY-II 
• Advanced Digital Photography
• Latest Photography Equipments
• Using Professional Lens
• Advanced Lighting
• Different types of Photography ie: Fashion Photography, WildLife Photography, Commercial Photography, Events Photography, Wedding Photography etc
A05- 06 PROJECT – I
• Project I using Photography, Graphics & Imaging Techniques
A06- 07 VIDEOGRAPHY
• Introductions to Digital Videography
• Lens, Aperture, Exposure
• Depth of Field & Focus
• Lighting, Color & White Balance
• Shot selection, Composition
• Basic Storyboarding
• Creating Short Movies/Documentary Making
A05- 08 AV EDITING
• Introduction to Editing
• Sound Recording
• Advanced Audio Editing Process
• Noise Cancellation
• Video Editing Techniques
• Professional Text Titling
• MultiCam Video Editing
• Color Correction and grading
• Video Filters
• Audio & Video Synchronization
• Video Mastering
A05- 09 COMPOSITING
• Introduction to Compositing
• Timeline Based Compositing
• Creating 3D Motion Graphics
• Using 3rd party Plugins, Professional Quality Keying
A06- 10 PROJECT – II
• project using all Tools & Techniques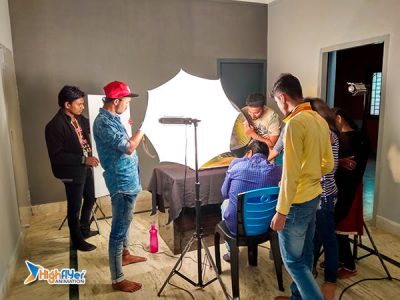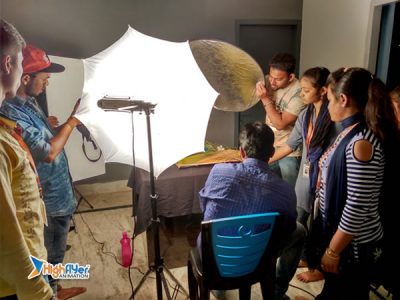 Digital marketing is one of the best career for Graduates and Management students in India. Highflyer Animation is the best Digital Marketing training Institute in Bhubaneswar.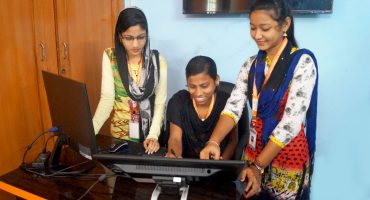 Students at Highflyer Animation are getting trained professionally by industry experts. Our syllabus is always update as per the Industry requirements.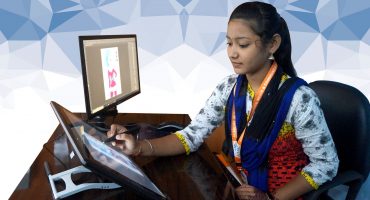 Highflyer Animation's Dedicated HR department is working 24X7 for better placement of our students. Students are working in leading Production companies.