Advance Diploma in VFX
Best VFX Institute
VFX is the technology which adds special effects like illusion or visual tricks to stimulate the imagined events in a story when effects that cannot be added during live action shooting.
A visual effects animator is the individual responsible for inserting special effects into films. For an instance, a green screen is used during shots of actors in a studio, and an exciting background is added later. These professionals may even create entire characters through computer software programs and integrate them into the film, even allowing them to interact with live action characters. They work to increase the realism and excitement of television shows, films, commercials and other projects. As a most demanding option you can award yourself with a highly paid and entertaining profession.
Highflyer Animation is the Best VFX Institute in Bhubaneswar, Odisha. Our latest updated syllabus, experienced Faculties and Industry standard equipment meet the Industry Requirements of the present day.
COURSE OUTLINE
Eligibility: 10 +2 & Above
Duration: 15 Months
A06- 01 COMPUTER BASIC
• Introductions to Information Technology
• Operating System
• File Management & Storage
A06- 02 GRAPHIC DESIGNING
• Introductions to Graphics
• Raster Graphics Techniques
• Matte Painting Techniques
• Digital Background designing
• Color Theory for Different Media
A06- 03 AV EDITING
• Introduction Video Editing
• MultiCam Video Editing
• Professional Quality Titling
• Video Filters
A06- 04 3D ANIMATION
• Introductions to 3D Animation
• Basic 3D Techniques
• Assets & Property Modeling Procedures
• 3D Dynamics
A06- 05 PROJECT – I
• Project I using Graphics & Editing Tools
A06- 06 COMPOSITING-I
• Introduction to Compositing
• Timeline Based Compositing
• Creating 3D Motion Graphics
• Using 3rd party Plugins
• Professional quality Keying
A06- 07 COMPOSITING-II
• Advanced Nod Based Compositing
• Professional standard Rotoscoping
• Professional standard Tracking and matchmoving
A04- 08 PROJECT – II
• project using all Subjects
Digital marketing is one of the best career for Graduates and Management students in India. Highflyer Animation is the best Digital Marketing training Institute in Bhubaneswar.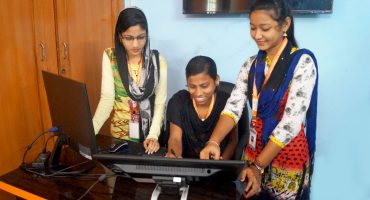 Students at Highflyer Animation are getting trained professionally by industry experts. Our syllabus is always update as per the Industry requirements.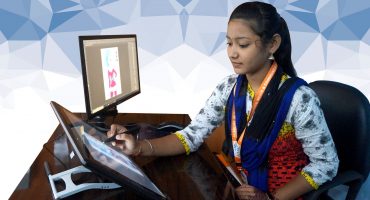 Highflyer Animation's Dedicated HR department is working 24X7 for better placement of our students. Students are working in leading Production companies.