Diploma in Multimedia
Best Multimedia Institute
As the name entails Multimedia is the combination of different forms of media like text, audio, images, animations, video and interactive content. Multimedia is different with media that use only basic computer displays such as text-only or traditional forms of printed or hand-produced material.
Multimedia can be recorded and played, displayed, interacted with or accessed by information content processing devices, such as computerized and electronic devices, but can also be part of a live performance. By this course you can avail a range of career options with well paid salaries.
Highflyer Animation is the Best Multimedia Institute in Bhubaneswar, Odisha. Our latest updated syllabus, experienced Faculties and Industry standard equipment meet the Industry Requirements of the present day.
Course Outline
Eligibility: 10 +2 & Above
Duration: 12 Months
A04- 01 COMPUTER BASIC
• Introductions to IT
• Basic Operating System
• File Management & Storage
A04- 02 GRAPHIC DESIGNING
• Introductions to Digital Graphics
• Digital Raster Graphics Techniques
• Digital Vector Graphics Procedures
• Digital Product Designing
• Matte Painting
• Different types of Commercial Designing
• Layout Designing
• Color Theory for Different Media
A04- 03 LAYOUT DESIGNING
• Introductions to Layout Designing
• Layout Designing Principles
• English, Odia Typing
• Different output file formats
A04- 04 PROJECT – I
• Project I using Photography & Graphics
A04- 05 AV EDITING
• Introduction to Editing
• Sound Recording Techniques
• Advanced Audio Editing Techniques
• Noise Cancellation process
• Advance Video Editing
• Professional Text Titling
• MultiCam Video Editing
• Color Correction Techniques, Filters
• Audio & Video Synchronization
• Video Mastering
A04- 06 COMPOSITING
• Introduction to Compositing
• Timeline Based Compositing
• Creating 3D Motion Graphics
• Using 3rd party Plugins, Professional Quality Keying
A04- 07 PROJECT – II
• project using all Subjects
Digital marketing is one of the best career for Graduates and Management students in india. Highflyer Animation is the best Digital Marketing training Institute in Bhubaneswar.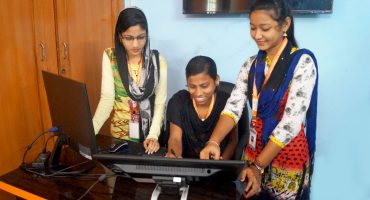 Students at Highflyer Animation are getting trained professionally by industry experts. Our syllabus is always update as per the Industry requirements.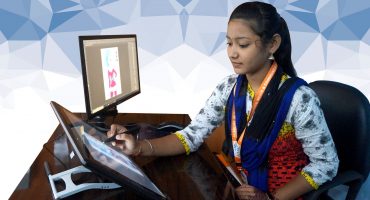 Highflyer Animation's Dedicated HR department is working 24X7 for better placement of our students. Students are working in leading Production companies.