Professional Diploma in Multimedia & Animation
Best Digital Media Institute
The world we live in today is colonized by multi media products, and these products are highly exercised in many industries, such as health, government and education and many more.
Multimedia and animation is a combination of technology and content. This course will facilitate you by building digital media products which requires varied expertise in technical skills, artistic skills, analytical and production skills. All of these skills need to be balanced on a team, with all team members focused on creating the best user experience.
Highflyer Animation is the Best Digital Media Institute in Bhubaneswar, Odisha. Our latest updated syllabus, experienced Faculties and Industry standard high-end Media Labs and Studios meet the Industry Requirements of the present day.
Course Outline
Eligibility: 10 +2 & Above
Duration: 18 Months
A02- 01 COMPUTER BASICS
• Introductions to IT
• Operating System
• File Management
A02- 02 GRAPHIC DESIGNING
• Introductions to Graphics
• Raster Graphics Techniques
• Vector Graphics
• Product Designing Techniques
• Matte Painting
• Concept Art Designing
• Color Theory for Different Media
A02- 03 2D ANIMATION
• Introduction to Animation
• History of Animation
• Story boarding, Animation Pipeline
• Production Procedures & Work flow
• 2D Animation Technology
• Cell Animation, Sequence, Scene, Shot, Frame, Composition & Effects
A02- 04 PROJECT – I
• Project I using Photography & Graphics
A02- 05 PHOTOGRAPHY & VIDEOGRAPHY
• Introductions to Photography
• Basics of Digital Photography
• Digital Photography Tools
• Digital Photography using DSLR Camera
• Using different types of Lens
• Introduction to Lighting
• Introductions to Digital Videography
• Lens, Aperture, Exposure
• Depth of Field & Focus
• Video Lighting, Color & White Balance
• Creating Short Movies
A02- 06 AUDIO & VIDEO EDITING
• Introduction to Editing
• Audio & Video Editing Techniques
• Professional Text Titling
• Color Correction
• Lip Synchronization
• Video Mastering
A02- 07 PROJECT – II
• Project II using Videography & Audio & Video Editing
A02- 08 3D ANIMATION
• Introductions to 3D Animation
• Standard 3D Animation Techniques
• Advanced 3D Animation Techniques
• Assets & Property Modeling Procedures
• Advanced Architectural Modeling Procedures
• Texturing, Lighting & Rigging Techniques
• Different types of Rendering Process
A02- 09 COMPOSITING
• Introduction to Compositing
• Motion Graphics Designing
• Camera Tracking & Rotoscoping Process
• Creating 3D Motion Graphics
A02- 10 PROJECT – III
• Project III using all Tools and Techniques
Digital marketing is one of the best career for Graduates and Management students in India. Highflyer Animation is the best Digital Marketing training Institute in Bhubaneswar.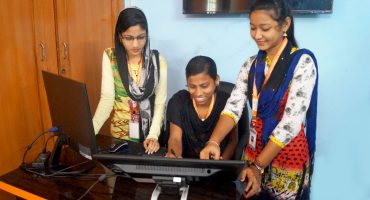 Students at Highflyer Animation are getting trained professionally by industry experts. Our syllabus is always update as per the Industry requirements.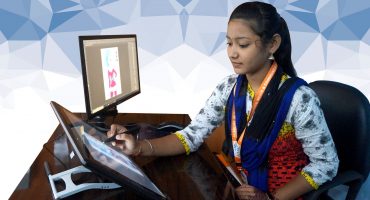 Highflyer Animation's Dedicated HR department is working 24X7 for better placement of our students. Students are working in leading Production companies.